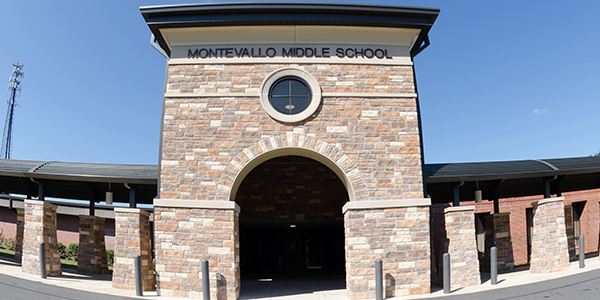 The Mission of Montevallo Middle School is to offer both a challenging curriculum and supportive environment that encourages students to reach their full potential and become independent, life-long learners prepared for college, career, and life.
We envision the students from the Montevallo Community achieving excellence in education by providing challenging and engaging learning experiences that will empower them to be successful in a global/digital society.
Ensuring our learning environment will be safe, caring, healthy, patient, understanding and positive.

Demonstrating respect and acceptance of all cultures and embracing diversity.

Promoting active involvement of all stakeholders (i.e. students, parents, teachers, community members, etc.) which is essential for developing life-long learners.

Equipping students with technological skills that will enable them to successfully meet 21st century expectations.

Meeting students at their level and moving them forward in their academic and personal growth.
Continuous School Improvement Plan
Our continuous school improvement plan highlights our instructional data and outlines our goals for each academic year.