NEW Student Enrollment and RETURNING Student Registration - S.C.O.R.E (registration program) will open for registration/enrollment of new and returning students for SY23-24 on April 10, 2023.

Spring Break Mar. 27 - 31. Schools and offices closed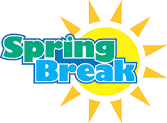 Blues in the schools today at Elvin Hill Elementary! Thanks Little Jimmy Reed, Debbie Bond, "Radiator Rick," and Marcus "Juke Man" Lee for teaching these students about The Blues!