* **Meet the Teacher will be Monday, August 7 at the following times: Kindergarten: 7:30-9:00 First Grade: 9:30-10:30 Second Grade: 11:00-12:00 This will be a come and go event and you are welcome to bring school supplies. All transportation information must be finalized on this day. ***Class Placement Cards will be mailed Monday, July 31 to students who are completely registered.

***July 31-August 4 will be a week designated to finalize transportation information. You may come by the school from 7:30-11:30 or 12:30-2:30 to get car rider tags and complete the bus cards. The bus cards are given to our bus drivers and contain important information about our bus riders. You will have an opportunity to do this at Meet the Teacher as well, but avoid the lines and come during this week!

We are extending the registration for Kindergarten Camp for today only. If you missed the July 7 registration deadline, please use the link to register your child by 7:00 am Friday morning. Help us spread the word!
https://forms.gle/4UaZXfUSHvCF8hd98

Class Placement Cards will be mailed July 31 to students who are completely registered for the 2023-2024 school year. Please register new and returning students today!

NEW Student Enrollment and RETURNING Student Registration - S.C.O.R.E (registration program) will open for registration/enrollment of new and returning students for SY23-24 on April 10, 2023.

Spring Break Mar. 27 - 31. Schools and offices closed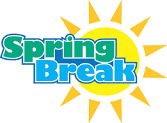 Mrs. Ford's kindergarteners have worked hard this week. They read the story Extra Yarn about a girl who made clothes for the people of her town. Mrs. Kaylor showed them how she uses yarn to crochet things. Later, they talked about texture and how artists use different materials to show texture in pictures. Finally, they created characters from the book and learned to weave clothes for the characters. It was a great week of learning!