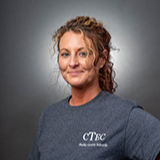 Instructor
Stacy Garrett
State Board of Cosmetology & Barbering
To equip students with the employability and technical skills required for employment and/or advanced training in the growing field of Cosmetology.
The Career Technical Educational Center offers a simulated work experience for students interested in learning more about careers in the Cosmetology industry. Students are given the opportunity to prepare for Cosmetology careers through various means: rigorous curriculum, simulated lab experiences, guest speakers, hands-on activities, community service/leadership opportunities. Students work in a salon environment that provides real-world experiences to gain knowledge while providing customer service including technical skills and consultations. Students develop business skills as well as management skills helping them to become successful salon and spa professionals. Students use product lines used in the current salon industry such as Redken, Wella and Matrix providing valuable experience that translates to more job opportunities. Through a comprehensive program, students work toward becoming college and career ready in a high demand career field. Cosmetology students have the opportunity to further their knowledge and skills by participating in state and national leadership conferences through SkillsUSA. Are you interested in making a difference in the appearance of others? This may be the program for you!
Introduction to Cosmetology

Chemical Services

Hair Color

Salon Management
National Professional Certification Customer Service and Sales
Articulated College Credits
There are college credits articulated through the State Department of Education and the Alabama Public Community College System depending on which community college that you attend after program completion and whether they offer the program or not. You could earn up to 6 hours of college credit.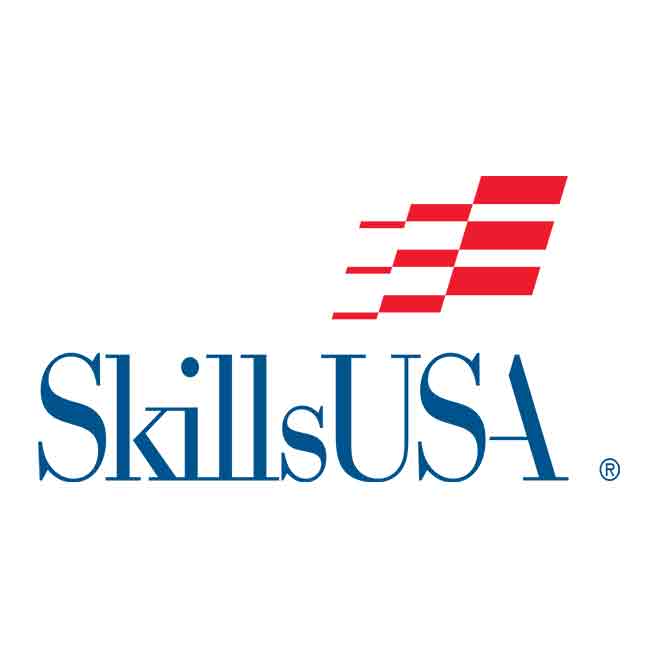 Career & Technical Student Organization (CTSO)
This is an organization for students in technical, skilled and service careers. SkillsUSA offers Cosmetology students an opportunity to compete against other students from Alabama and other states across the country.