Plumbing & Pipefitting Program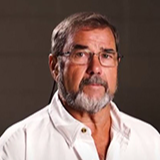 To equip students with the employability and technical skills required for employment and/or advanced training in the growing field of Plumbing and Pipe Fitting.
The Career Technical Educational Center offers a simulated work experience for students interested in the Plumbing industry. Most people are familiar with plumbers who come to their home to unclog a drain or install an appliance. In addition to these activities, however, plumbers install, maintain, and repair many different types of pipe systems. For example, some systems move water to a municipal water treatment plant and then to residential, commercial, and public buildings. Other systems dispose of waste, provide gas to stoves and furnaces, or supply air conditioning. Pipe systems in power plants carry the steam that powers huge turbines. Pipes also are used in manufacturing plants, such as wineries, to move material through production processes. This program utilizes NCCER's four-level curriculum that covers topics such as Plumbing Tools, Types of Valves, and Potable Water Treatment. Plumbing students have the opportunity to further their knowledge and skills by participating in state and national leadership conferences through SkillsUSA. Students are eligible to obtain nationally recognized industry credentials by completing standardized tests successfully. Are you interested in working in the Plumbing industry? This may be the program for you!
NCCER Architecture, Construction and Manufacturing

Plumbing 1

Plumbing 2

Plumbing 3
NCCER Core

NCCER Plumbing Level One

OSHA 10

Apprentice Card
Career & Technical Student Organization (CTSO)
This is an organization for students in technical, skilled and service careers. SkillsUSA offers Construction Technology students an opportunity to compete against other students from Alabama and other states across the country.