Congratulations to our Counselors of the Year - Amy Willis from Chelsea Park Elementary, Wendy Williford from Calera Middle, and Jessica Gandy from Calera High. A very special thank you to Integrative Health Services for sponsoring lunch for our amazing school counselors!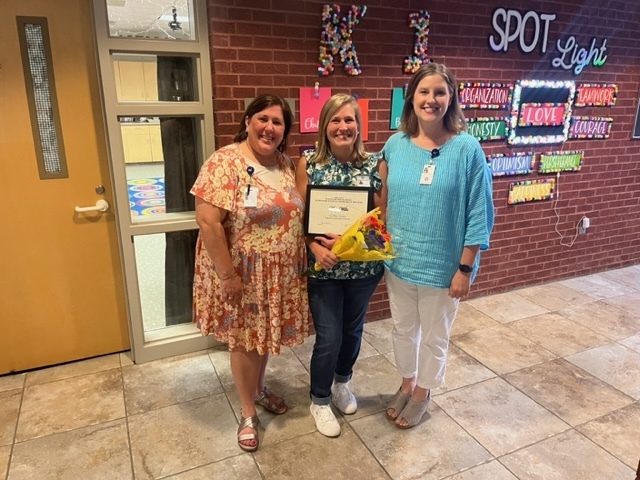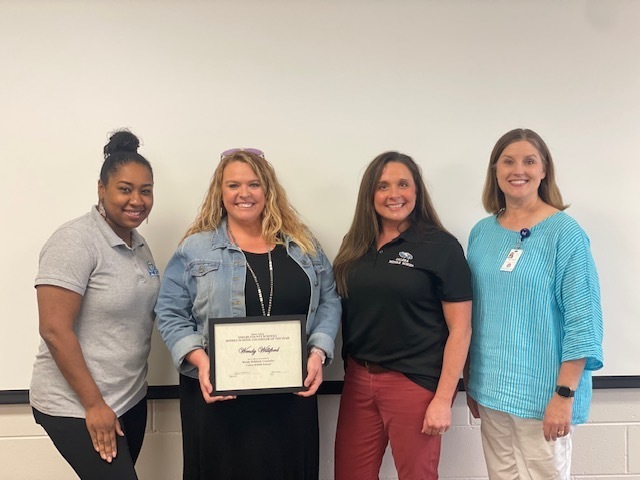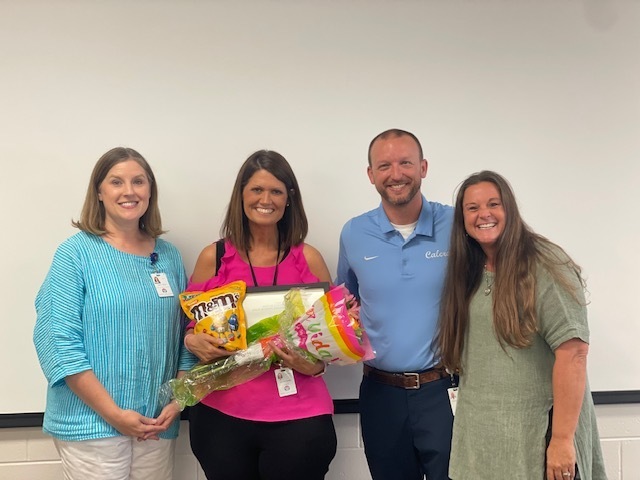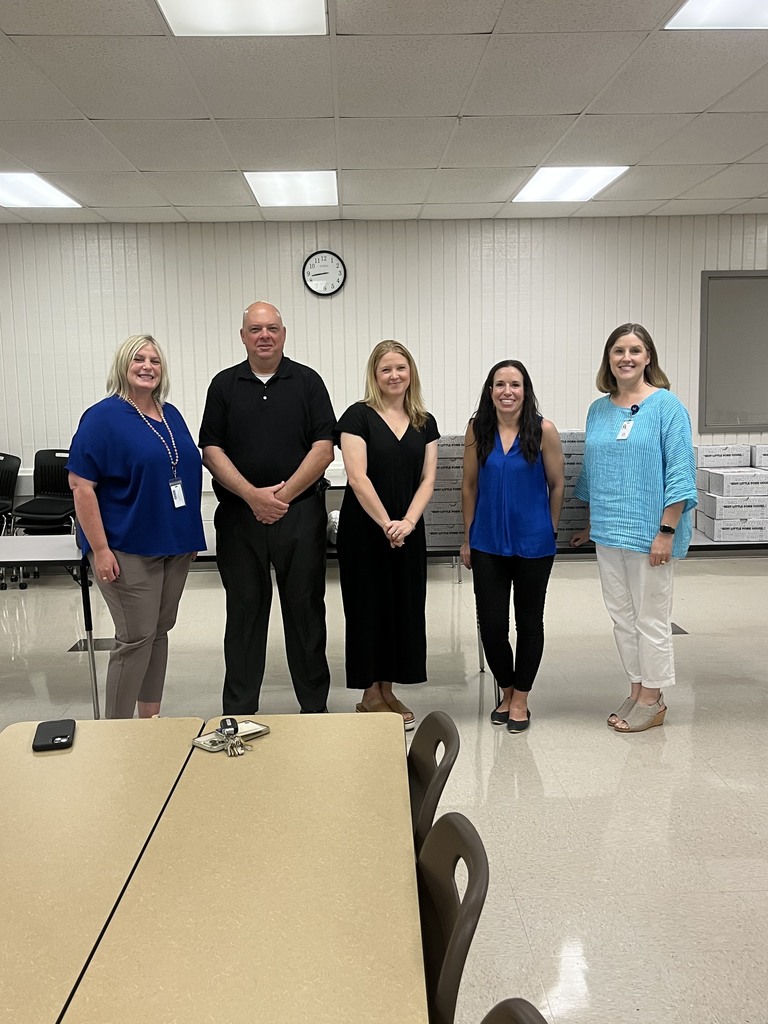 Tina Neighbors will serve as the next principal of Mt Laurel Elementary School. Mrs. Neighbors' teaching career began in 1998 at Radney Elementary School in Alexander City. In 2004 she was hired to teach 5th grade at Mt Laurel Elementary School. In 2008, she was selected to serve as the assistant principal at Mt Laurel during which time Mt Laurel improved its state report card grade from 96 to 99, has been recognized as a 2021 National Blue Ribbon School, and recently received the Legislative School Performance Award. Ms. Neighbors earned a Bachelor of Science in Education from Auburn University at Montgomery and a Master of Science in Education from Troy State University at Montgomery. She earned her administrative certificate from the University of Alabama at Birmingham.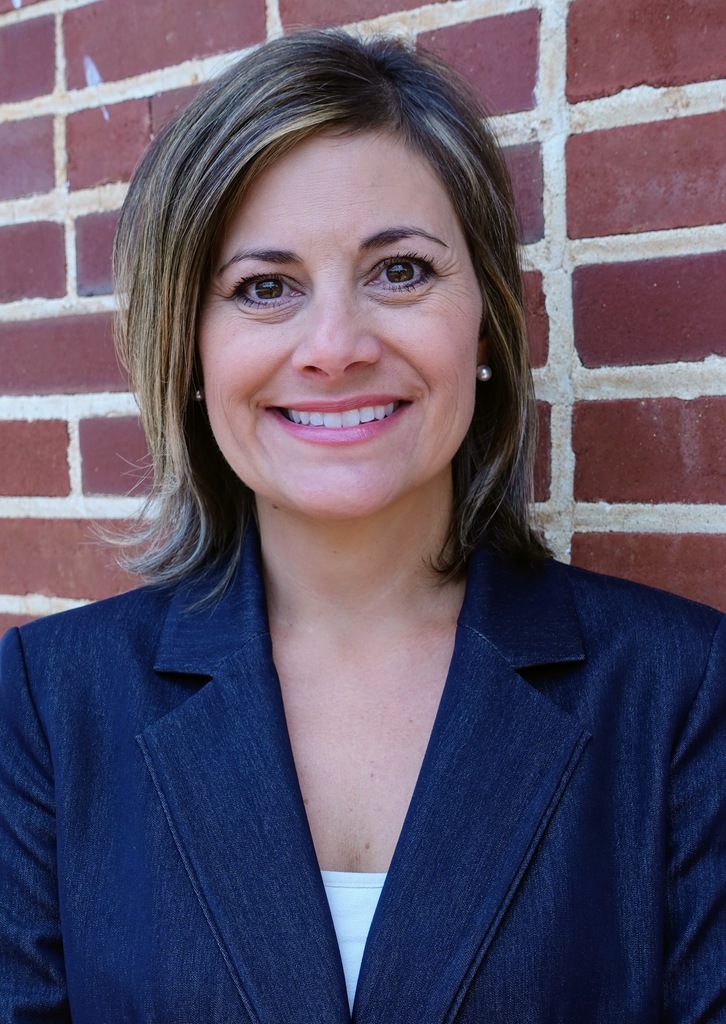 Dr. Allison Campbell was approved as the new Instructional Supervisor for Shelby County Schools by the Shelby County Board of Education. Dr. Campbell is a product of Shelby County Schools and has over 23 years of experience in education. She attended the University of Montevallo where she earned a Bachelor of Science degree, a Master in Education Administration, and an Ed.S in Education Administration as well. She earned a Doctorate of Education in Education Administration from Samford University. Dr. Campbell has been the Principal at Montevallo Elementary for over 10 years, where she led her school to receive the CLAS School of Distinction award. Additionally, she led her school in becoming a Leader in Me school while being the first school to earn Lighthouse Status virtually.
Congratulations to Kristen Glover, Assistant Principal at Helena Middle School, and Officer Brandon Myers, SRO at Calera Middle School, for being recognized with awards from The Alabama Association of School Resource Officers (TAASRO).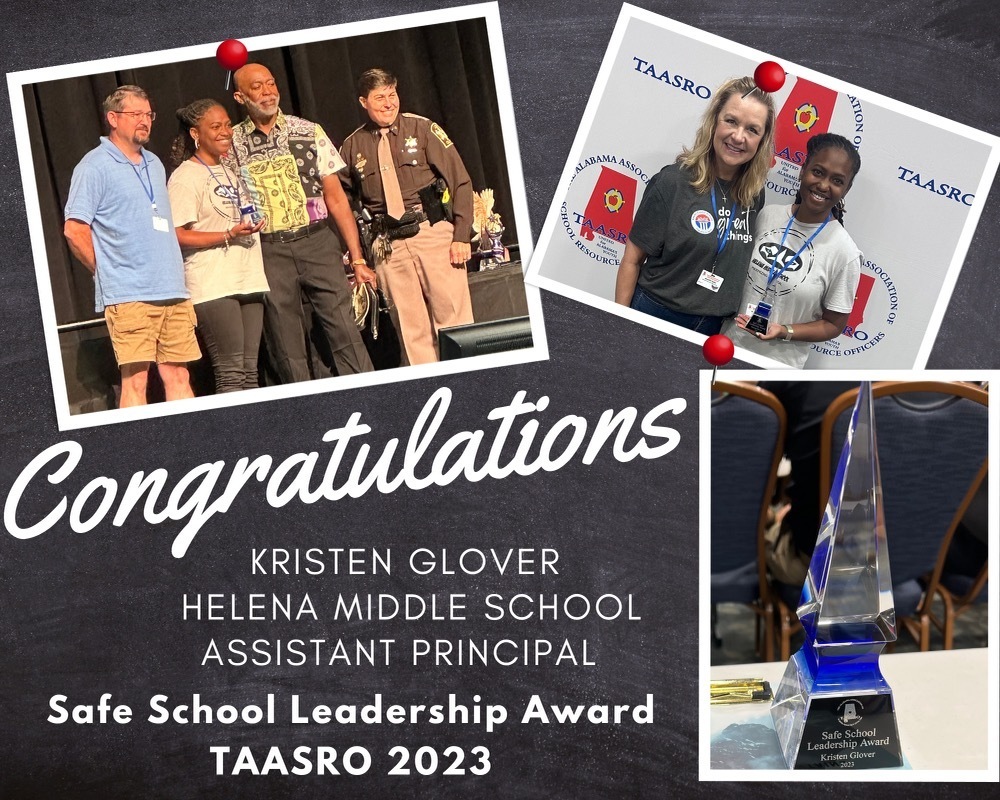 Congratulations to Emmit Ashford for being named the Shelby County School-Based Therapist of the Year!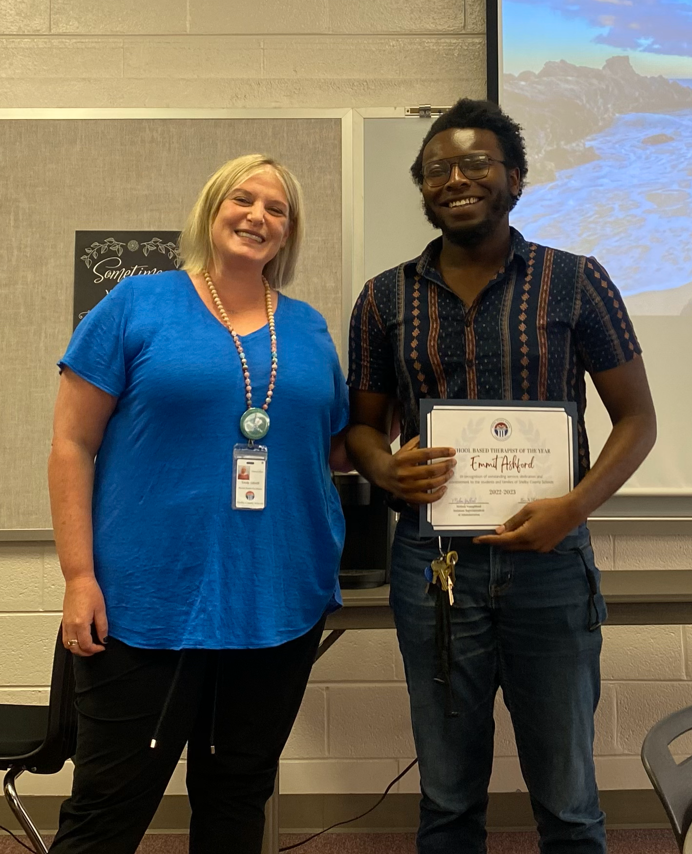 We hope everyone has a wonderful summer break! We will see you again in August!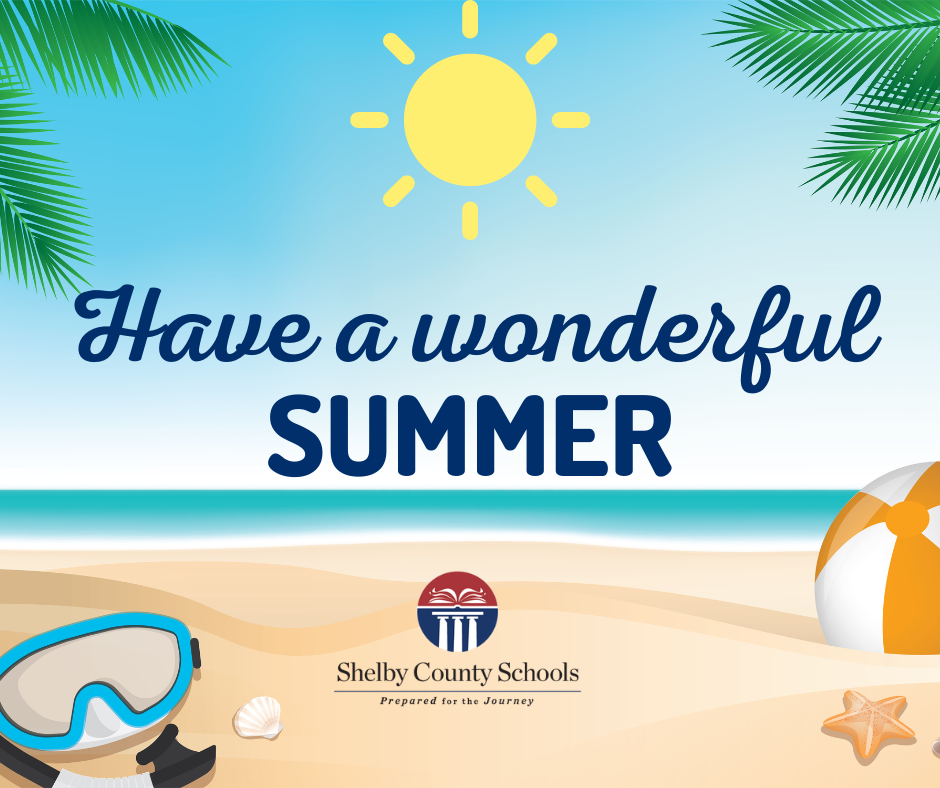 The new Shelby County website and app have launched! Please make sure to clear your cache and refresh your browser if you are having issues loading the new website. Please use the QR code below or search Shelby Co AL Schools in the App Store or Google Play to download our new app!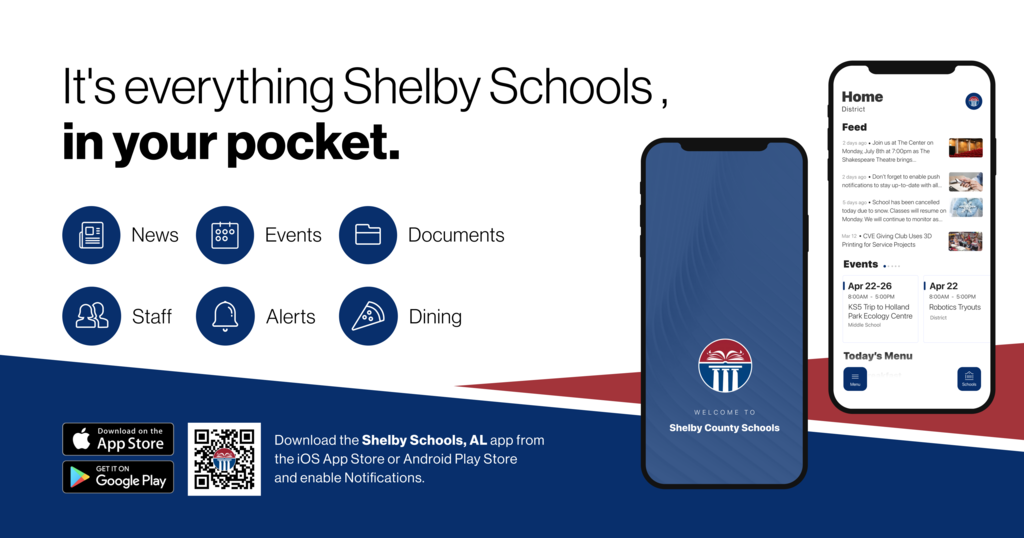 Join us for the Do Great Things Career Expo on June 9 to learn more about who we are, our culture, job opportunities, benefits, and more! #DoGreatThings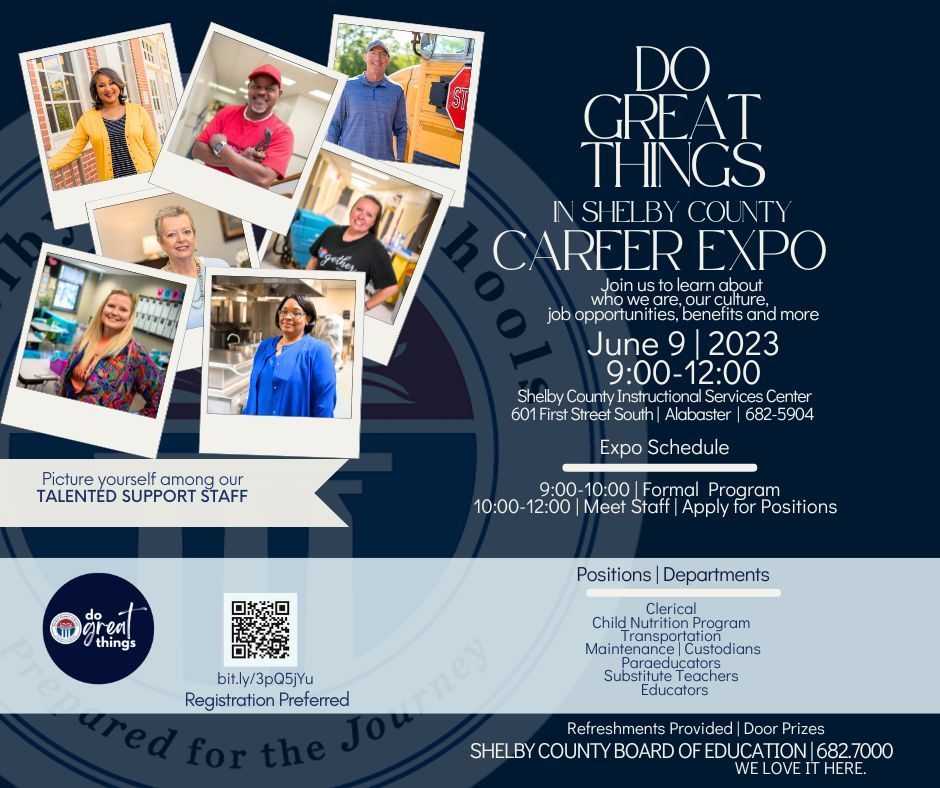 Shelby County High School is one of four winners of the national ASICS and BSN Sports Sound Mind, Sound Body contest supporting youth programs in the sports of cross country, track & field, volleyball and wrestling. SCHS eceived a $12,000 award to bolster its Cross Country Track program and instill further confidence in its athletes. The other three winning schools were in Illinois, Indiana, and Georgia. Each school submitted a video detailing how they would use the grant money as part of the application process. Jason Mayfield, Columbiana Middle School teacher and SCHS Cross Country Coach stated in the video submission that the money will be used to purchase uniforms, training shoes, and equipment; maintain the outdoor running trail, pay participation fees and transportation costs for students to attend meets, and host a Cross Country meet in Columbiana,. Mayfield said the team has grown from four boys and one girl to over 30 students who participated during the 2022-2023 school year. The boys' team qualified for state this year for the first time since 2008. The girls' team only missed qualifying by one point. "All four of these well-respected programs have earned the right to receive this award," said Terry Babilla, BSN SPORTS President. "You can feel these young athletes' passion, energy, and love of their respective sports just by watching their submission videos, and that's exactly why we partnered with ASICS to launch this contest – to support and elevate youth programs across the country. We're honored to play a role in helping these coaches obtain much-needed equipment and resources so they can continue to develop their programs and make lasting impacts on their teams and athletes for years to come." Along with the $12,000, the four winning schools are also awarded a free professional development session through the Believe in You Empowerment Program. The Believe in You Empowerment Program, developed by BSN SPORTS' parent company Varsity Brands, provides free resources and curriculum to guide teachers and coaches in facilitating character education and leadership development to help students unlock their potential and strive toward their goals.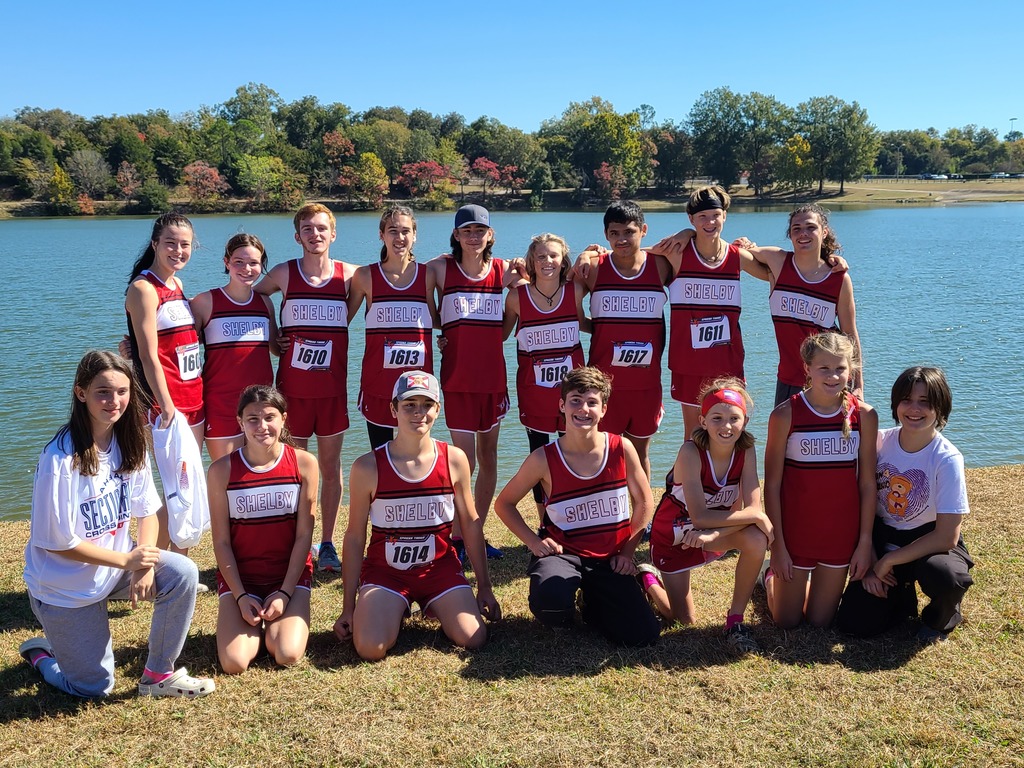 2023-2024 Alabama Teacher of the Year, Jeff Norris, received the car he will use to travel the state as an education ambassador during a special assembly held at Oak Mountain Middle School on May 19. The car was presented by Alfa Insurance & Alabama Farmer's Federation. Special guests included state Superintendent Dr. Eric Mackey, Alfa President Jimmy Parnell, Alabama Farmers Federation Executive Director Paul Pinyan, Alabama Farmers Federation Communication Director Jeff Helms, Alfa Executive VP of Marketing Mark Evans, and Alfa Senior VP of Human Resources and Facilities Stephanie Palmore. Also in attendance were local elected officials, including Indian Spring Mayor Brenda Bell-Guercio, State Representative Arnold Moody, and Senator Jabo Waggoner.
Congratulations to Celita Carmichael, who was named Instructional Supervisor for Shelby County Schools by the Board of Education at today's meeting. Ms. Carmichael has over 20 years of experience in education. She attended Oxford University in the U.K. and earned a Bachelor's degree from UAB. She earned a Master of Education Administrative degree from Samford University. Ms. Carmichael has been the Principal at Mt Laurel Elementary for the last nine years, where she led her school to receive 2021 National Blue Ribbon School status. In addition, her school received the Legislative School Performance award this spring for being one of the Top 25 Schools in the State of Alabama.
The Shelby County Board of Education recognized the two teachers as First Year Teachers of the Year during the May 18 board meeting. Casen Young, a first-grade teacher at Helena Elementary, was honored as the Elementary First Year Teacher of the Year. Austin Dennis, a Social Studies teacher at Calera Middle, was honored as the Secondary First Year Teacher of the Year. Young's principal, Genet Holcomb, said that she "exemplifies a love for students that is apparent to others" and confidently interacts with all stakeholders to build a collaborative partnership that benefits her students. Desaree Jackson, principal of Calera Middle, stated that one of Dennis' greatest strengths is connecting with students and providing a positive and inclusive classroom environment where all students feel valued and respected.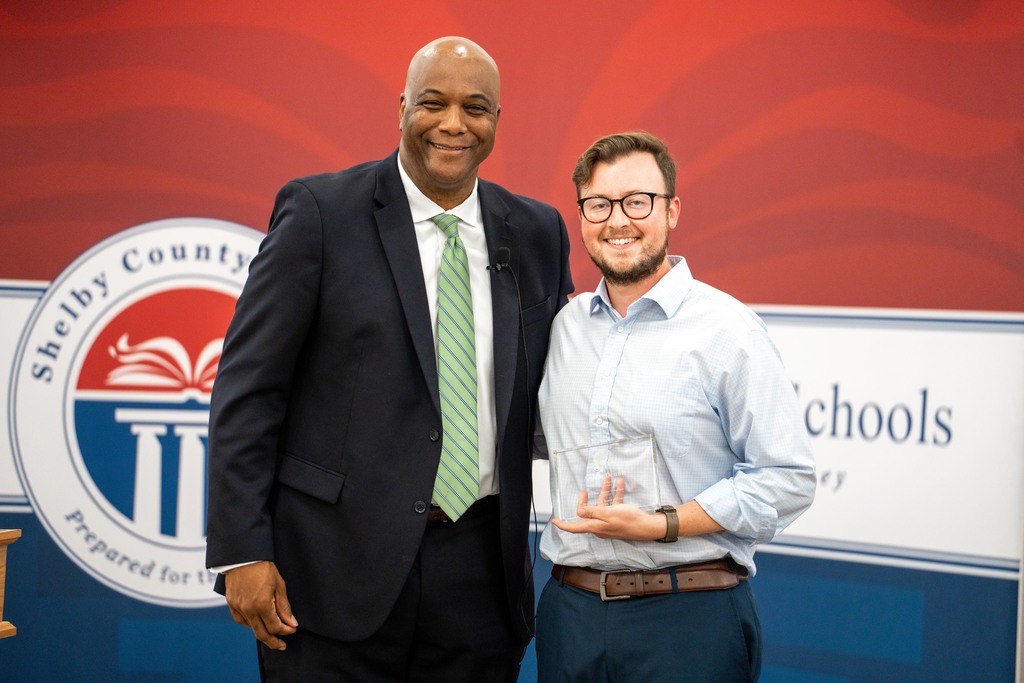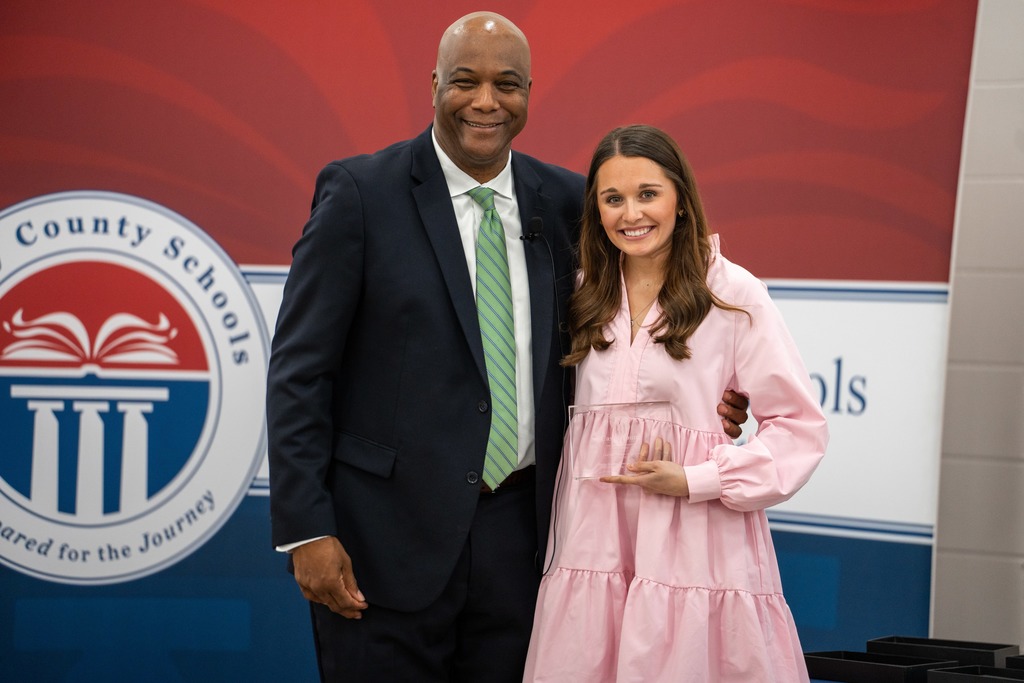 May is #MentalHealthAwareness Month and today is #MentalHealthActionDay. Employees from the Shelby County Schools Central Office and the Shelby County Instructional Services Center wore green to support and highlight the importance of mental health support for our students and staff. Today, we recognize that mental health is a universal concern that impacts each and every one of us. We must normalize conversations about mental health and take action to care for ourselves and for one another. #SCSGoesGreen #ShelbyCares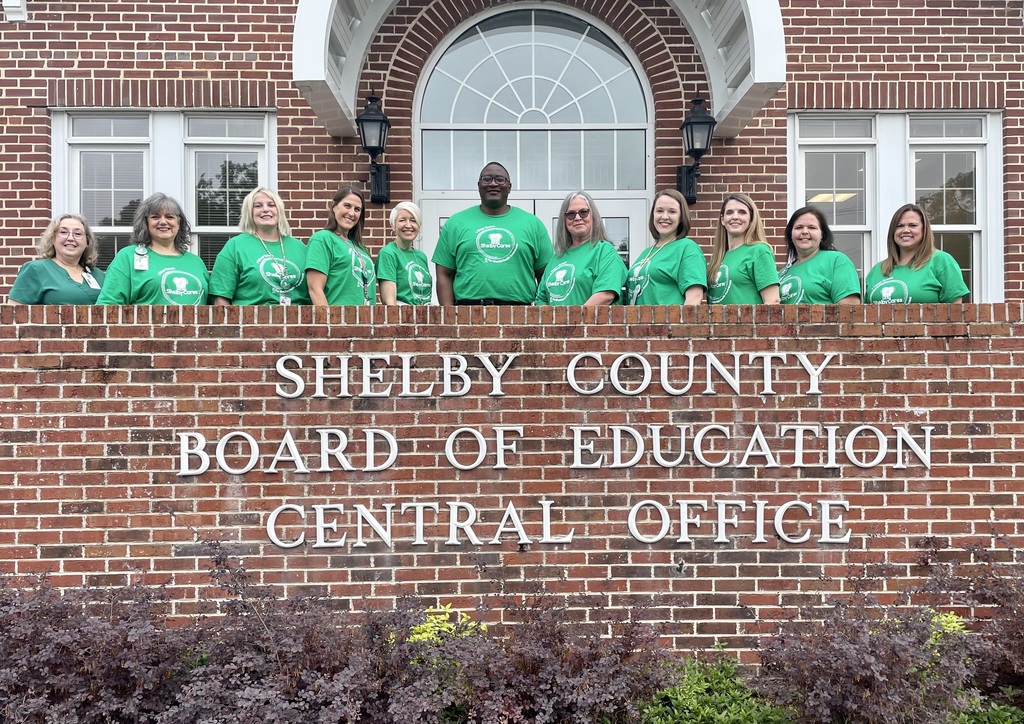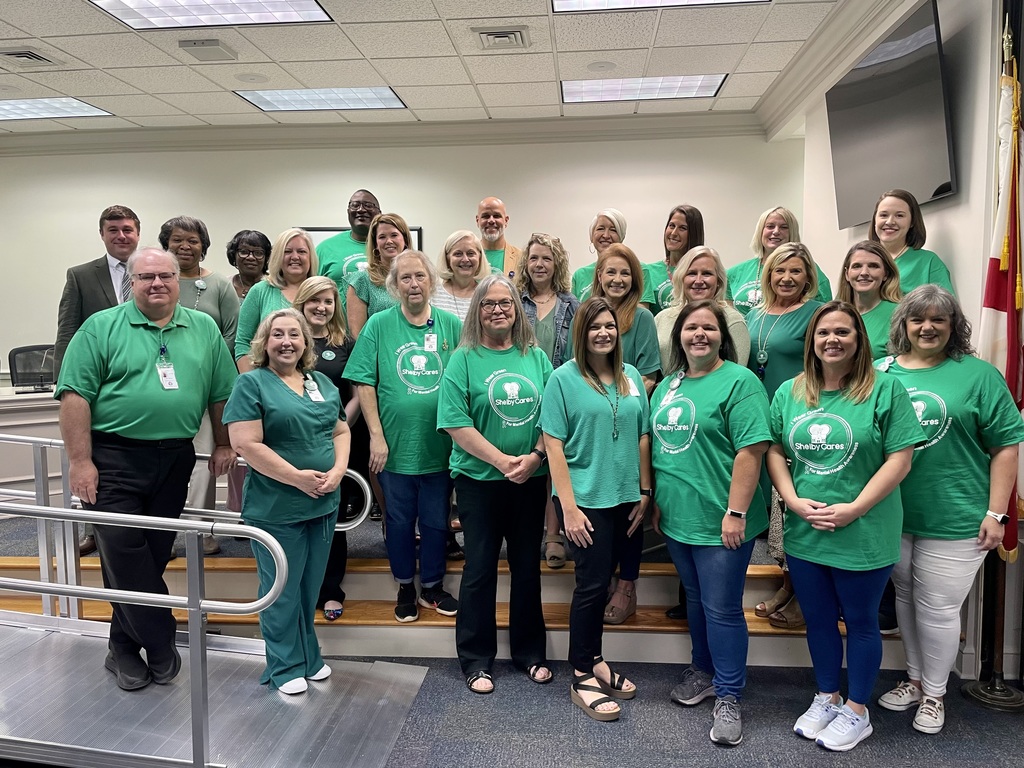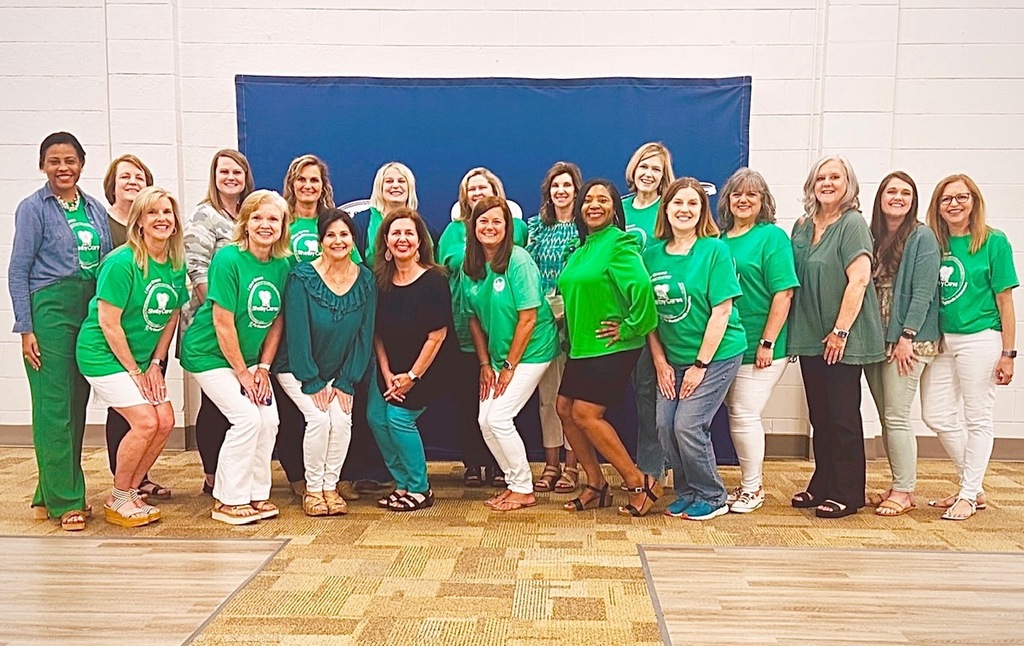 Students, faculty, and staff throughout Shelby County joined district leaders in wearing green today to recognize May as #MentalHealthAwarenss Month. Thank you students and staff for helping to highlight the importance of mental health.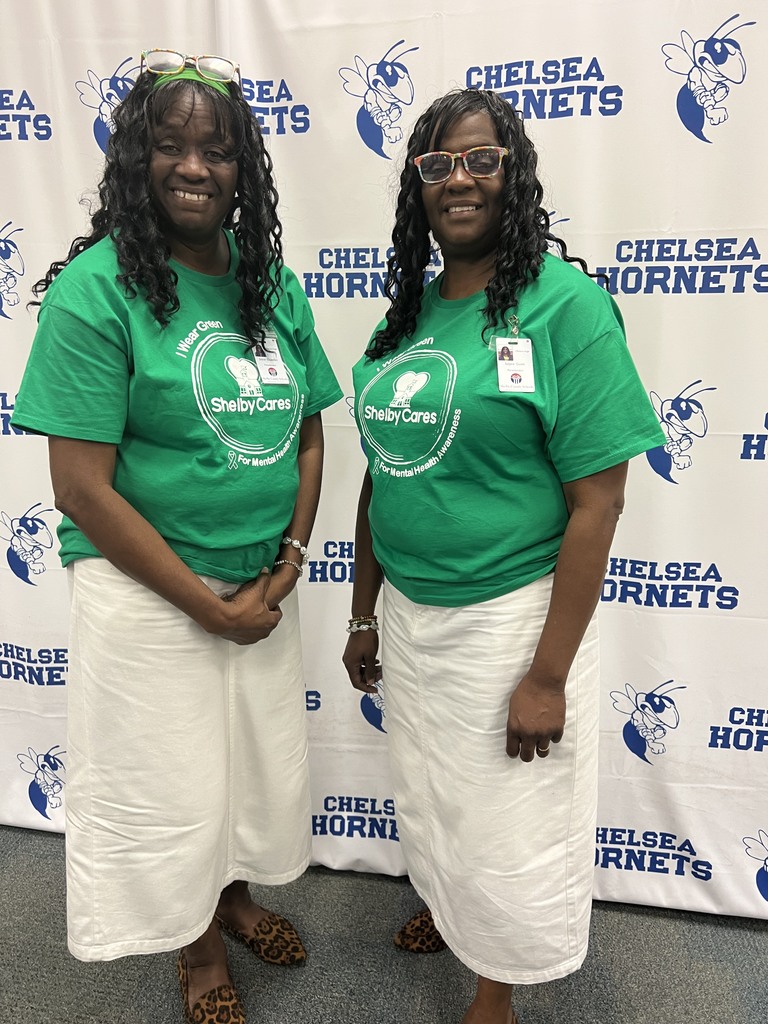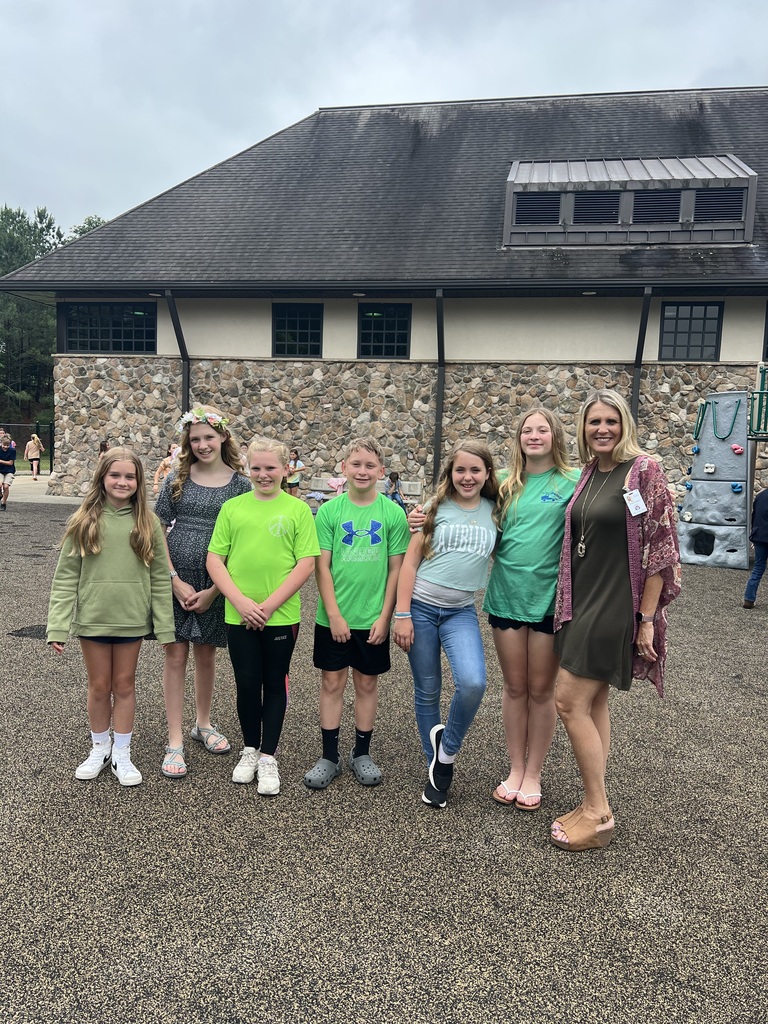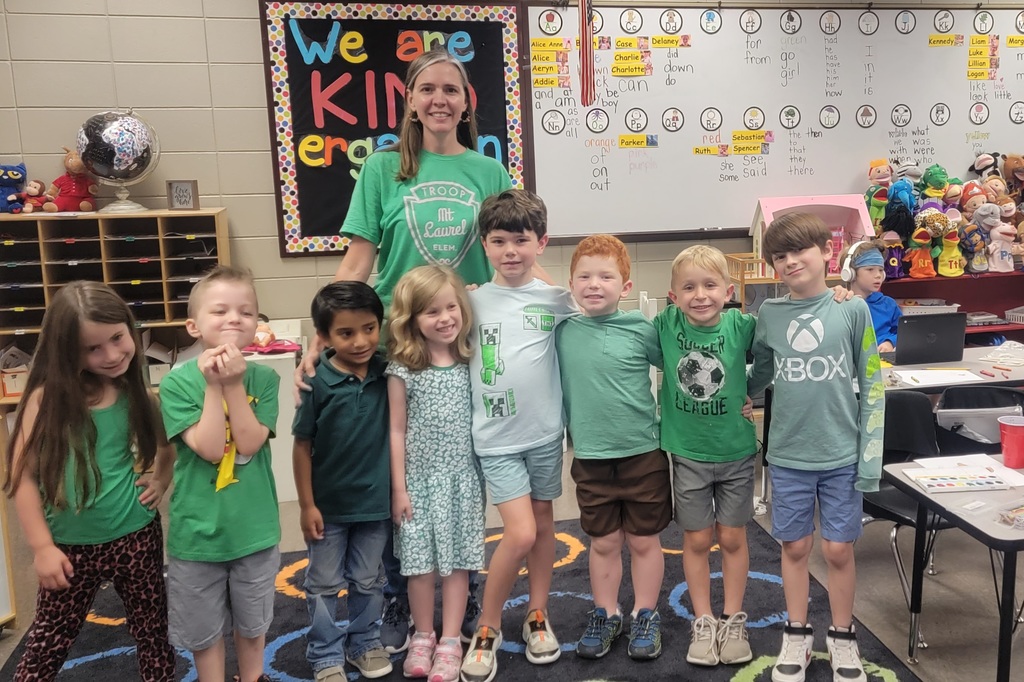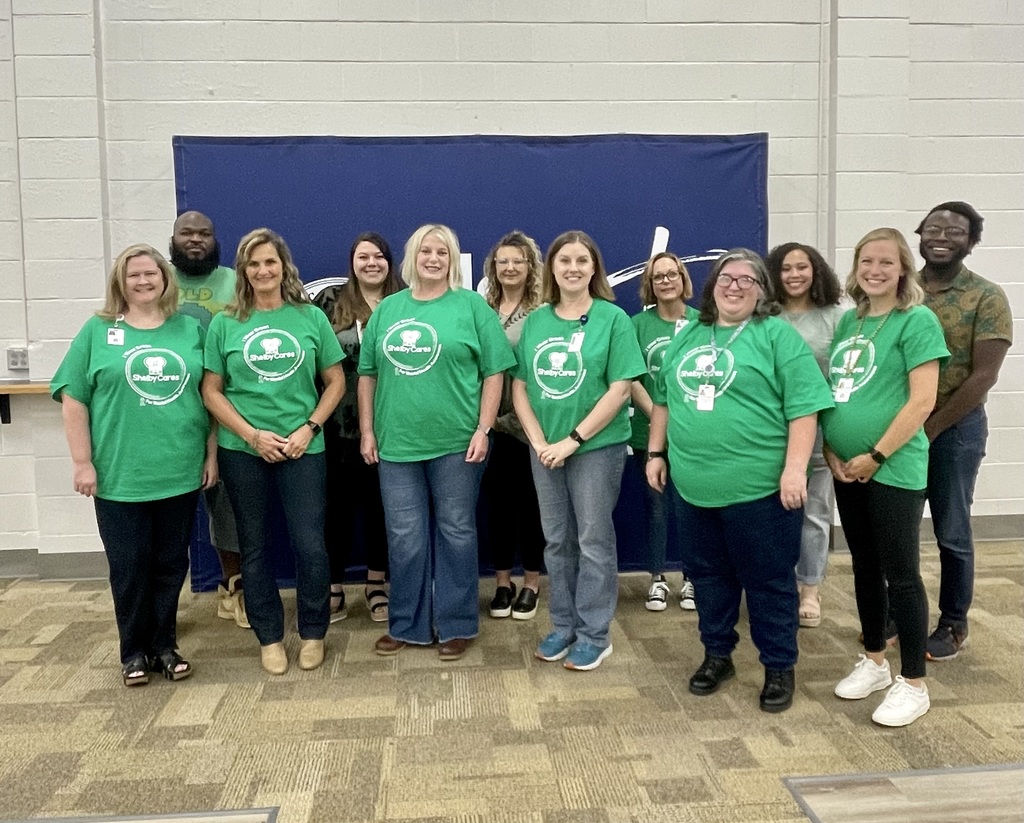 Oak Mountain Middle School Teacher Jeff Norris was recently selected as the 2023-2024 Alabama Teacher of the Year! Congratulations, Mr. Norris on this well-deserved honor.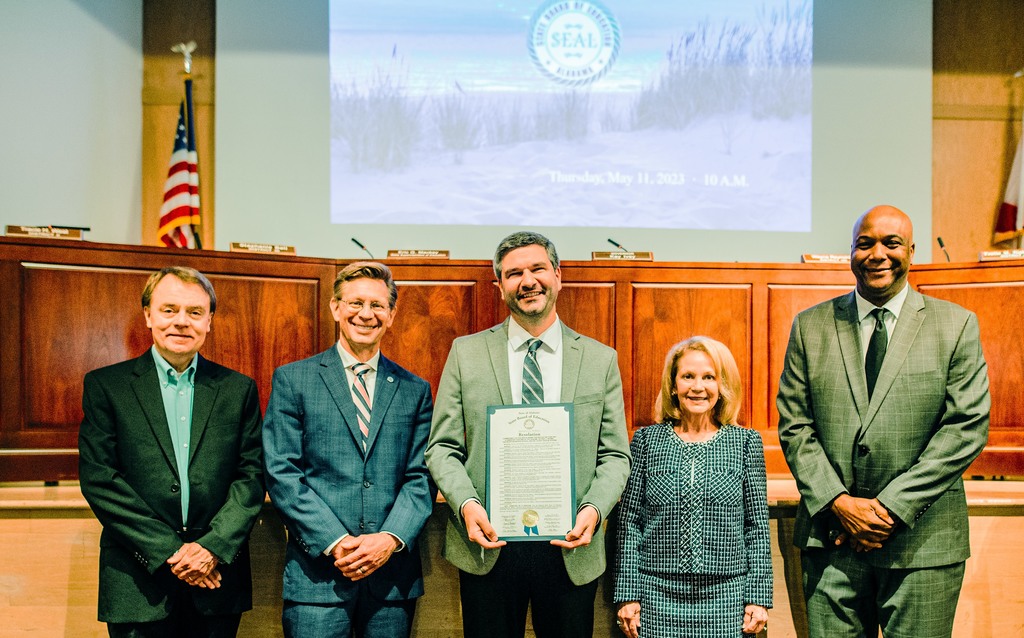 Congratulations to Oak Mountain Elementary School and Mt Laurel Elementary School for being honored with Alabama Legislative School Performance Award during a recent state Board of Education meeting. The award recognized schools with the top report card scores.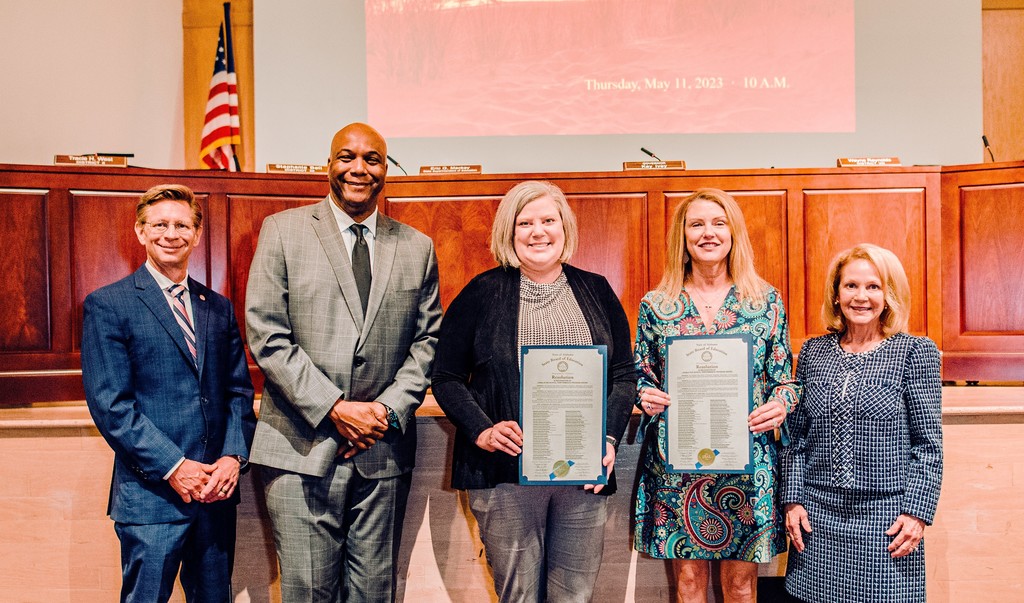 Some very familiar faces showed up to help with Oak Mountian Middle School's report card conferences today, including an outstanding group of former/retired school administrators. Former principals Michelle Shepherd (LNLC), Charles Smith (Riverchase Middle), Shelia Lewis (Montevallo Middle), Resia Brooks (Valley Elementary and Chelsea Intermediate), Christine Hoffman (Inverness Elementary), Linda Maxwell (Oak Mountain Intermediate), Jane Hampton (Oak Mountain Elementary), and Jennifer Galloway (Chelsea Park Elementary)were all on back to help give encouragement and support to OMMS students.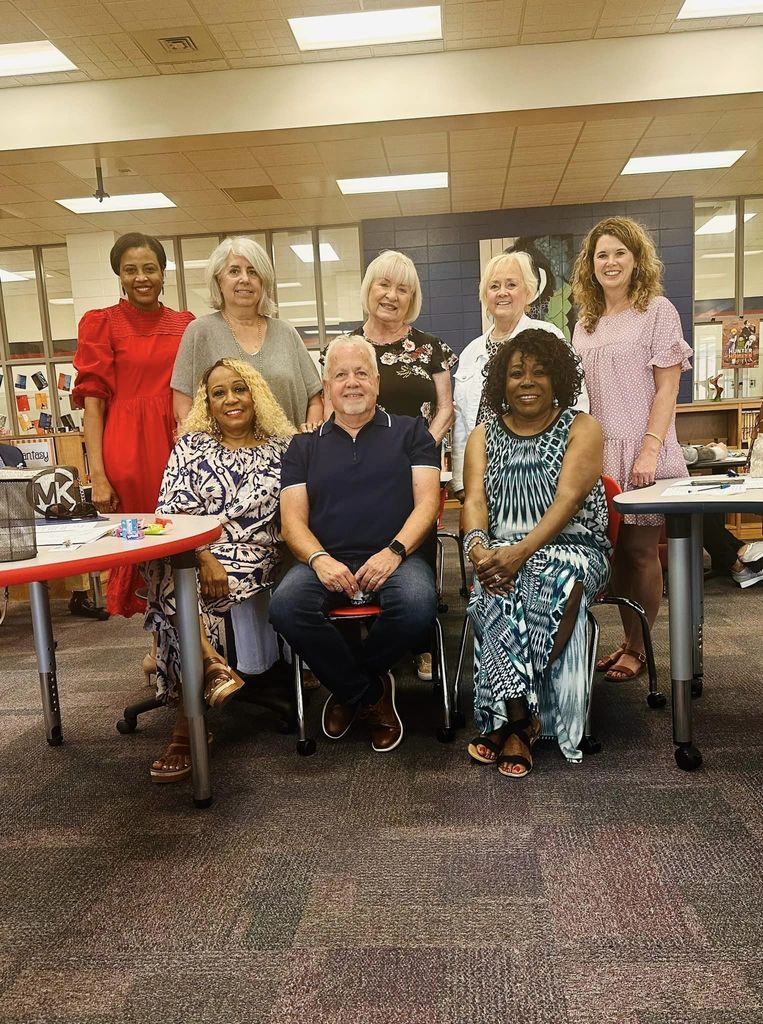 Happy School Nurse Day to all the dedicated and compassionate nurses who keep our students healthy and safe! Your tireless efforts and care are greatly appreciated. #SchoolNurseDay #ThankYouNurses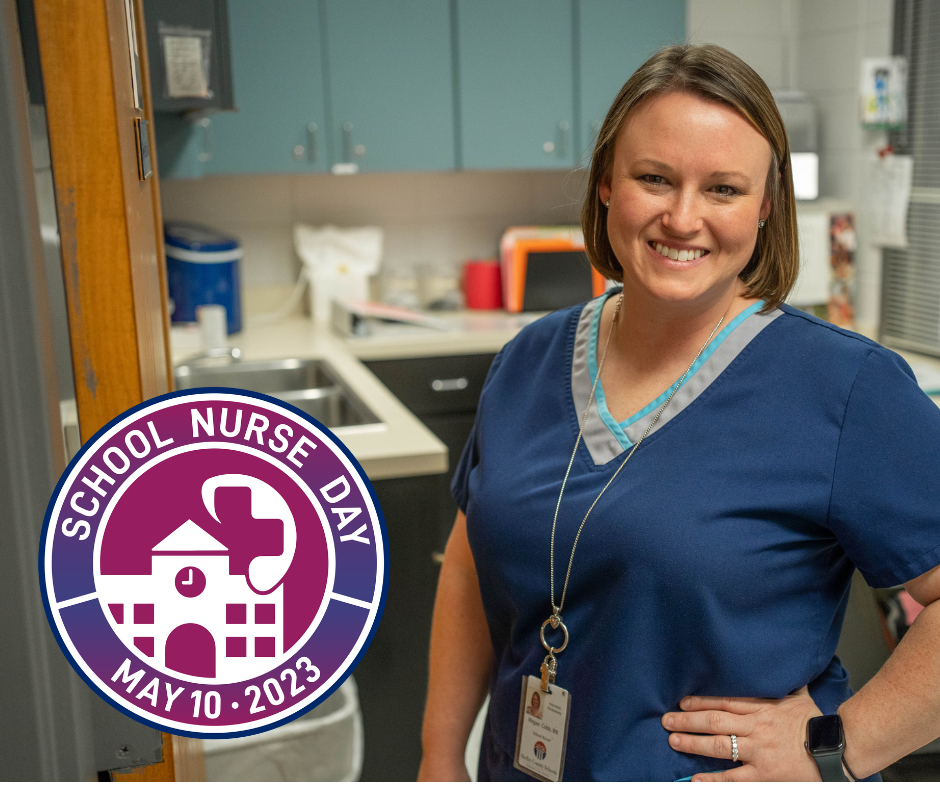 After School Care Registration is now open for the 2023-2024 School Year.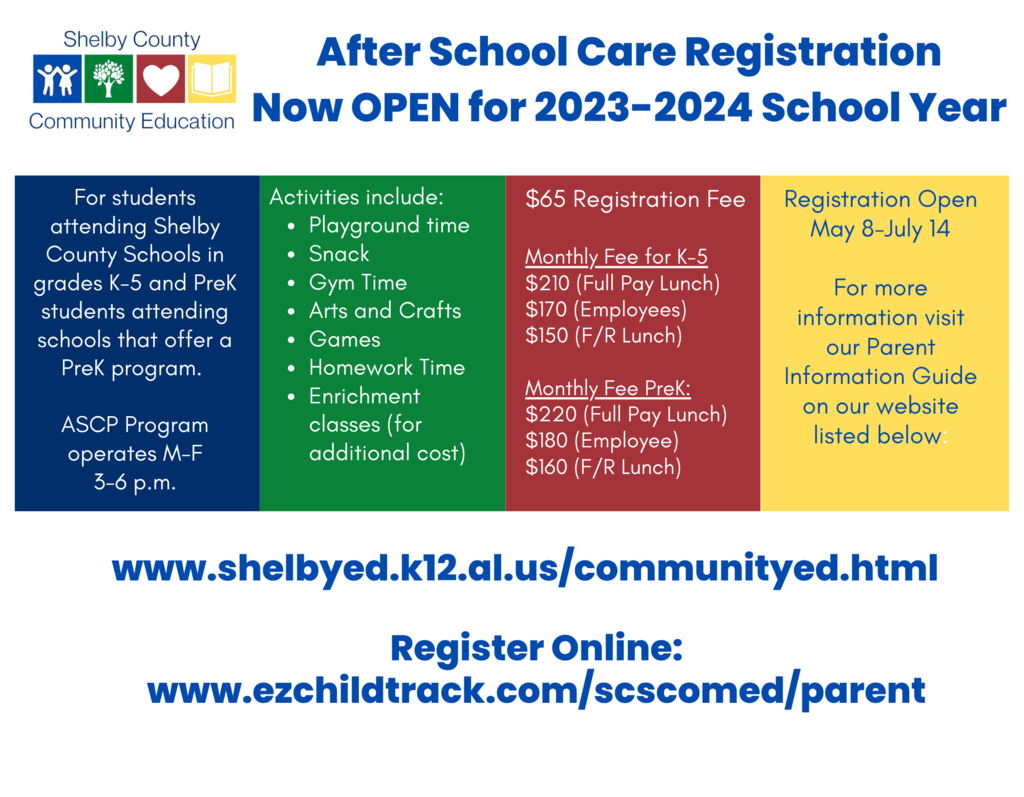 Happy Teacher Appreciation Day to all of our amazing teachers, including those selected to represent their local school as Teachers of the Year for 2022-2023! #teacherappreciationday #DoGreatThings #PreparedForTheJourney